Check out this YouTube playlist of worship songs!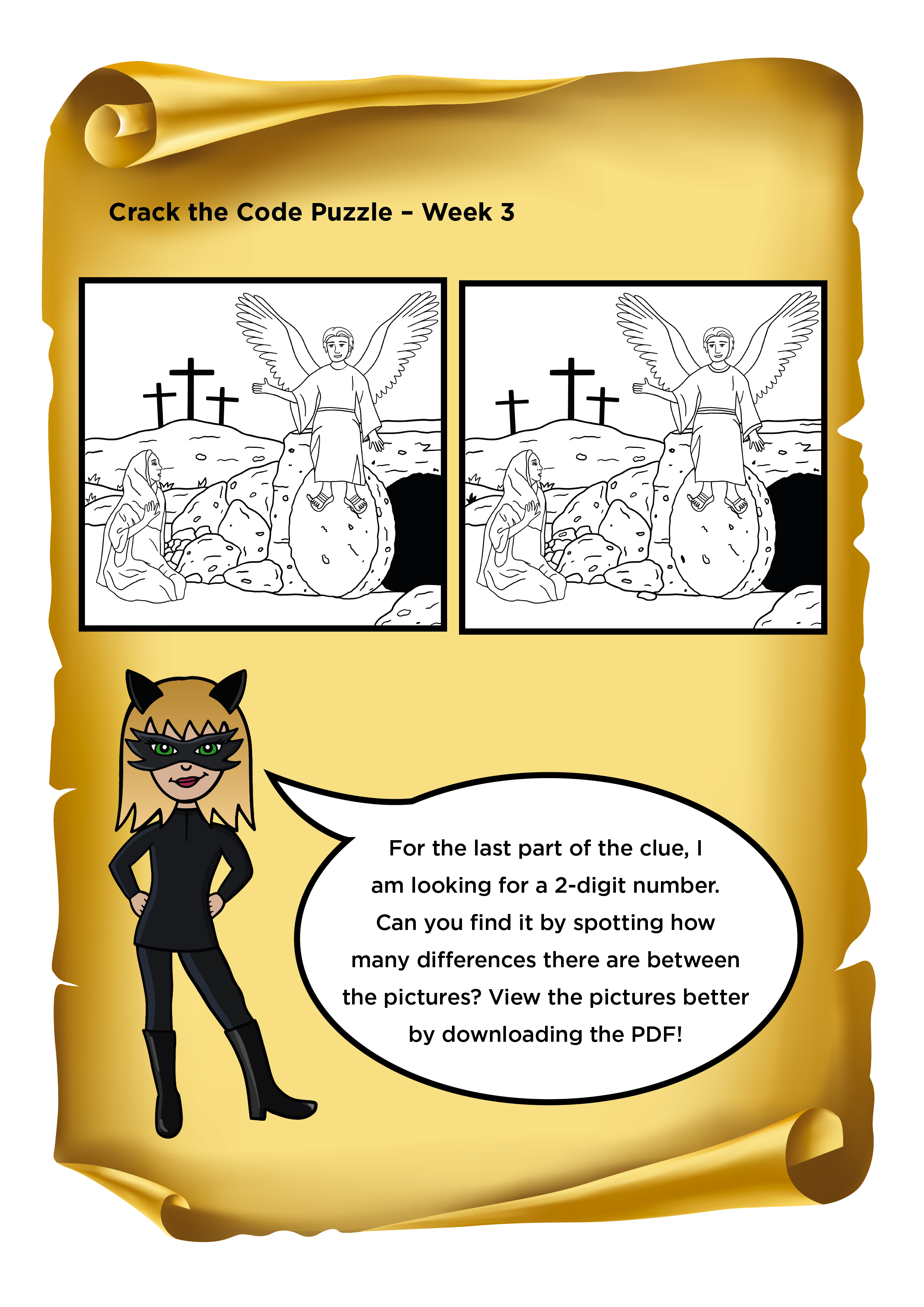 Can you help Crafty Kate crack the code to find the Easter treasure? 
Watch the videos over the 4-week series and help Crafty Kate solve puzzles. Solve a puzzle each week and once you've solved all 3 puzzles you should have a code! Enter the code on week 4 to open the vault... What treasure will you find?
If you can tell us what the treasure is, you could win an Easter goody bag!
Missed a puzzle? Download puzzles from previous weeks here!