Dear Parent,
'Re: No youth this coming Friday 25th November 2022'
I would firstly like to say what a privilege it has been to serve our amazing young people from across the city through the various youth ministry provision that I get to lead and be part of as Head of Youth Ministry at KingsGate Church. We serve such an incredible bunch of young people, through such a faithful and invested team, and it has been so thrilling to see the lives of many young people impacted as our youth ministry continues to grow.
Following a successful Illuminate Schools Tour, and Youth Service the following week, on Friday night we saw an incredible 400+ young people attend our Laser Force social. On the one hand, this is success beyond our imagination, and yet on the other, this created significant challenges in terms of team capacity and stretch. Whilst still within good practice guidelines for leader to young person ratio, this was considerably more young people than we were expecting and with such high numbers, the evening gradually became unmanageable.
Sadly, it only takes a handful of young people to behave badly for it to ruin the experience of the whole and we regrettably saw some bad behaviour escalate into a couple of fights that took place, within a very short space of time. In assessing the situation and the increasing team stretch to be able to manage the event well, I made the difficult decision to close the youth provision early, and to call the police to be a presence to ensure any bad behaviour did not escalate further.
Please accept my deepest apologies if your child was upset or negatively affected by any events on Friday night and for any inconvenience caused by the need to collect your child early.
Please be assured that the safety and wellbeing of our young people remains our highest priority. We spend significant time creating and implementing thorough risk assessments in order to mitigate against all possible risks. Sadly this process, on this occasion, due to the unexpected number of young people attending, was still unable to prevent the escalation of poor behaviour by a small minority. Please be assured that we are engaging in a full review throughout this week, to assess fully the events of Friday night and to inform and shape all future Friday night provision. Please note that there will be no youth provision this coming Friday, but we hope to be up and running once more on Friday 2 December for our Youth Service. This is a fun and vibrant expression of youth church which we usually have run on a fortnightly basis, and it will take place using the seating in our main auditorium. We would love to see your child there.
We really appreciate your patience as we seek to manage both the fruits and the challenges that occur when experiencing unprecedented growth, and please do not hesitate to get in touch with me directly at youth@peterborough.kingsgate.church if you have any questions or feedback that might inform our assessment and review.
Kind regards,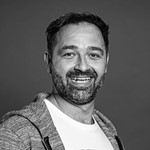 Phil Timson
Head of Youth Ministry (multi-site)