Devotionals
Welcome
---
  daily devotional content below   
---
The focus of our time together recently was to pray for an INCREASE OF WELLBEING, based on Isaiah 9:6-7. We prayed in the name of Jesus, who is the Prince of Peace (shalom-wellbeing), for an increase of His government and peace (shalom-wellbeing) over our own lives, the lives of our family and friends, over our KingsGate church family and over the people in our neighbourhoods and communities. 
You can still watch the daily video devotionals, each relating to a specific area of our wellbeing. 

If you're catching up with the devotionals and daily prayer, I'd encourage you to consider fasting for the seven days. Fasting is a spiritual discipline whereby we voluntarily reduce or eliminate the intake of food for a specific time and purpose. Fasting has a number of benefits:
It can give us extra time to seek God, feast in His presence and hear His voice more clearly (Acts 13:2-3)
It is a way of us demonstrating our spiritual desperation. (Joel 2:12)
It prepares us to receive a new anointing for life and ministry, just as Jesus did in the wilderness. (Matthew 4:1-11)
It helps bring our body and soul into submission to the Holy Spirit. (Psalm 35:13; 1 Corinthians 9:27)
It positions us for spiritual victory and breakthrough. (2 Chronicles 20:3)
It is a way of us asking God for His special protection (Ezra 8:21-23)
If you want to know more about the practicalities of fasting, there's a short section in the Prayer Shield that you may find helpful.
So, let's believe that the Lord will answer in wonderful ways, both now and in the future!
Love and blessings,
---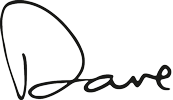 Dave Smith
Senior Pastor