Daily Devotions
Welcome
---
  daily devotional content below   
---
I'm so glad that you've decided to join us for this week of 24/7 worship, prayer and fasting.
The theme is based on our September 2020 sermon series It's a New Day, and is centred on the 1st century church at Antioch as revealed in the Book of Acts.
Notwithstanding the huge differences in time and culture between then and now, there are some remarkable similarities between their situation and ours.
First, the early Church was facing huge pressure and persecution, no longer able to gather as they had done for many years. Yet, rather than let this obstacle stop them, unnamed believers seized the opportunity to spread the good news of Jesus to new places and people, some eventually arriving in the great city of Antioch.
Secondly, the gospel had been largely confined to reaching Jews in Jerusalem and the surrounding towns. Once persecution hit, these believers started to fulfil Jesus' commission in its fulness taking the gospel to Judea, Samaria and far beyond. The result was a remarkable move of the Spirit with a great number of people coming to Christ, resulting in the establishment of the first multicultural church which in turn became the base for the evangelisation of the rest of the known world!
Thirdly, the early Church was faced with a major economic crisis in the form of a famine. Undaunted, the believers at Antioch responded by generously giving beyond themselves to their fellow believers back in Judea.
Right now, we are facing different but similar challenges: restrictions on gathering, not due to persecution, but due to the pandemic; diversity challenges, not because of Jew-Gentile divisions, but because of systemic racism; financial concerns, not because of an impending famine, but because of a potentially deep recession.
So, I believe we have a choice: we can either back down through fear and intimidation, or we can rise up, seek God with worship, prayer and fasting, even if all we can cry out is: "We do not know what to do, but our eyes are on you" (2 Chronicles 20:12b). Then, filled with the wisdom and power of the Holy Spirit we can go out and speak boldly, act justly and give generously – bringing salvation, reconciliation and provision of God to those around us.
To help you pray, there are prayer notes, a recorded Daily Devotional and a worship song for you to use. Why not invite some friends to pray along with you. If you'd like additional prayer resources, the Prayer Shield is packed with great scriptures around daily themes.
With love and thanks,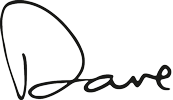 Dave Smith
When KingsGate raises its voice in the courtroom of Heaven, something has to happen!