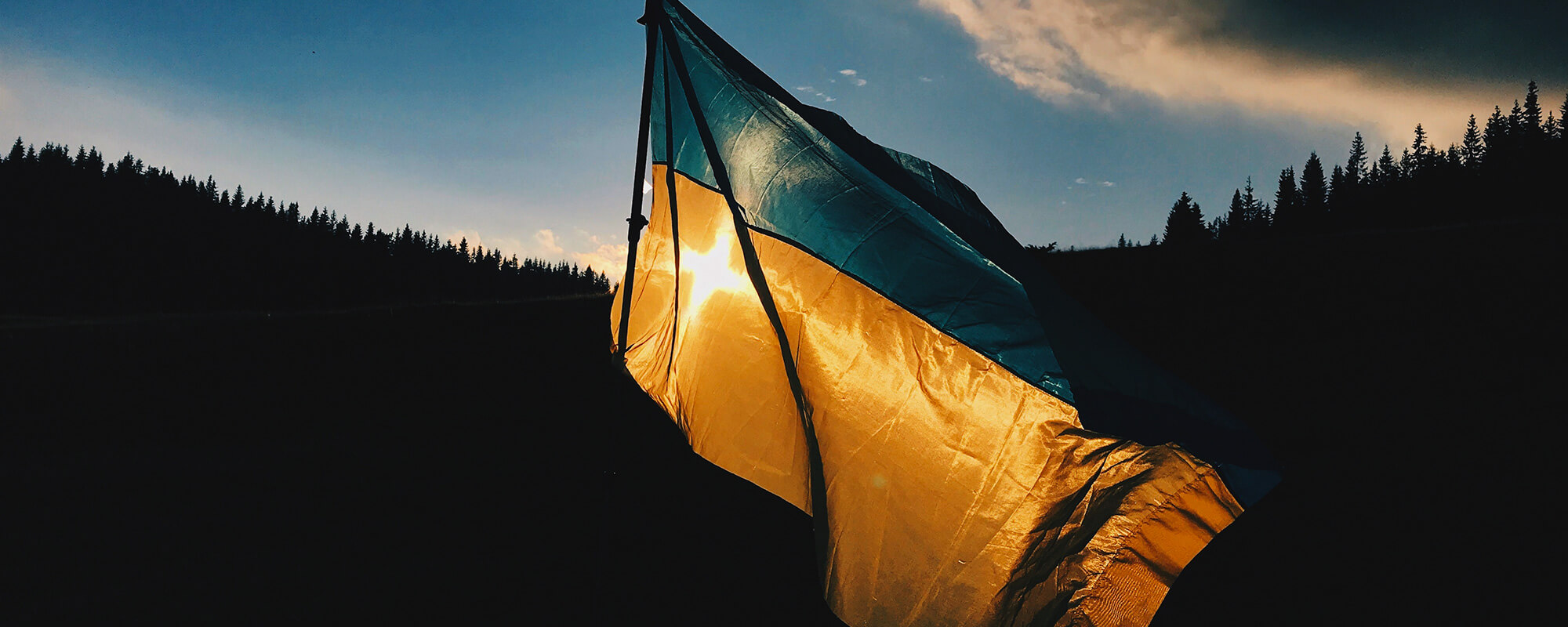 Pray for Ukraine
  Last updated Wednesday 13 April
Please do keep praying for Ukraine and Russia. As the atrocities of war continue to come to light, we continue to pray for the justice, wisdom, comfort and love of God to be known.
Pray passionately in the Spirit, as you constantly intercede with every form of prayer at all times.
– Eph 6:18 TPT
God will give swift justice to those who don't give up. So be ever praying, ever expecting…
– Luke 18:8 TPT
Pray for the world leaders to know wisdom and courage as they respond to the war. Pray that the Holy Spirit would hover over their meetings, their thoughts, their conversations, and their dreams. Pray for those Kingdom Ambassadors on the frontline of decision making to take a strong stand and release the Kingdom of God in their work.
Pray for Volodymyr Zelenskyy, that he would know the leading of the Holy Spirit as he continues to lead his country. Pray that he would be supernaturally strengthened and encouraged and pray that he would walk in the wisdom of our Lord.
Keep praying for God to minister courage to the Ukrainians and Russians who are taking a stand against this evil. Pray for angelic protection to cover them.
Pray for those who are displaced to know the direction, comfort and miraculous provision of our Lord. Pray for beautiful friendships and connections to be made in this time of devastation.  
Pray for the unity of Russian leadership to crumble before God, that they would turn on each other and lose common focus. Pray that evil plans would dissipate and that the fear of God would be released upon all plotting terror.  Pray for Godly conviction to hit Russian leadership. Pray that truth would be revealed to their hearts, and they would repent and physically and spiritually turn around.
Pray for the Church to move in the authority that God has given us. To stand firm against the strategies of the devil and to fight against the powers of the dark world, in the light of the victory we have in Jesus. 
Pray for an outpouring of the Holy Spirit to saturate the streets. That God would answer the cries of his Worldwide Church. We don't just pray for this war to end, we pray for REVIVAL - that what the enemy has meant for harm, would be the releasing of a glorious bride, moving in the fullness of unrestrained Holy Spirit power and love, that miracles would break forth and the name of Jesus would be known across the world.
Please keep prophesying this verse over all those in Ukraine and Russia who are standing against this evil and trusting God for His miraculous protection and victory:
So now, Lord, listen to their threats to harm us. Empower us, as your servants, to speak the word of God freely and courageously. Stretch out your hand of power through us to heal, and to move in signs and wonders by the name of your holy Son, Jesus!" 
– Acts 4:29-30 TPT