DAY 11
Seek the Lord with Humility, Repentance and Fasting


If we are going to seek and find God, there are certain postures that we need to adopt. The first posture is one of humility. Since one of the greatest obstacles to our relationship with God is pride, this scripture exhorts us to, 'Humble yourselves under God's mighty hand, that he may lift you up in due time.' 1 Peter 1:6. Likewise, this call to humble ourselves is the first condition of the great 'revival scripture', "If my people who are called by my name, will humble themselves and pray and seek my face and turn from their wicked ways, then I will hear from heaven and will forgive their sin and heal their land." 2 Chronicles 7:14. This challenging scripture also encourages us to adopt a second posture, which is one of repentance. In other words, God's people need to 'turn from their wicked ways.' One of the primary weapons the enemy uses to keep us out of the presence of a holy God is to bring guilt, shame and condemnation upon us. Thankfully, God loves us enough to invite us to repent, bringing our sin to the cross for cleansing and freedom. The power of repentance is immeasurable as it completely disarms powers and principalities that keep us bound up in sin. A third posture for seeking the Lord, and another powerful spiritual discipline that can lead us into a deeper dimension of meeting with the Lord, is that of fasting. When a vast army threatened to overcome his kingdom '…[King] Jehoshaphat feared, and set himself to seek the Lord, and proclaimed a fast throughout all Judah.' 2 Chronicles 20:3. This resulted in an unusual and unexpected victory, 'And the kingdom of Jehoshaphat was at peace, for his God had given him rest on every side.' 2 Chronicles 20:30. When we take seriously the call to humble ourselves, to repent and to fast, let's expect to be at peace and rest, and to experience greater dimensions of the Lord's power and presence in our lives.    
QUOTABLE QUOTE
God shapes the world by prayer. The more praying there is in the world the better the world will be, the mightier the forces against evil.
– E.M. Bounds, author
DEVOTIONAL
by Samson Kamwendo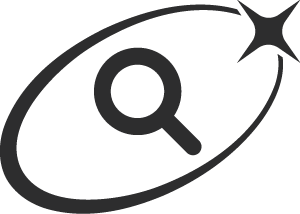 Prayer points
Take this opportunity to surrender again to the Lord, to repent for where you have walked in isolation from Him and allow Him to take centre place of your heart once again. As you continue to fast and pray, ask the Lord to consecrate and purify your heart as you continue to seek Him.


Pray that we would be a church where repentance, humility and fasting stay at the core of who we are. As KingsGate reaches its 35-year anniversary, pray that it will continue to be filled with precious times of prayer and fasting and that the next generation and future leaders will be marked with the same priorities.


Pray for Kingdom Ambassadors who are out in the marketplace and on the frontline, to be positioned in places of leadership and influence. If you know any by name, bring them before the Lord. Pray that they would lead with humble hearts and would use their leadership and authority to repent where repentance needs to come, and that they would put the Lord at the centre of their role and responsibilities.