DAY 13
Spiritual and Emotional Benefits of Seeking the Lord


As we've seen over the last few days, there is something so beautiful about seeking the Lord simply for who He is. However, there are so many benefits that come as a natural by-product when we seek Him. We'll look at a few of them over the next couple of days. Romans 14:17 helpfully reminds us that the spiritual benefits of seeking God's kingdom far outweigh any physical ones, 'For the kingdom of God is not a matter of eating and drinking, but of righteousness, peace and joy in the Holy Spirit.' We cannot put a price on being able to live in peace, righteousness and joy! King David declares, 'I sought the Lord, and he answered me, and delivered me from all my fears.' Psalm 34:4. Fear, real or imagined, can have a crippling effect, stopping us from enjoying a full and satisfying life. As we seek the Lord, we can be confident that He will lead us, like a good shepherd, beside quiet water (see Psalm 23). The Lord is very concerned for our emotional wellbeing, yet we can so easily lose sight of this truth when pressure and stress press in on us. But let's remind ourselves that, 'Even though I walk through the darkest valley, I will fear no evil, for you are with me, your rod and your staff comfort me… Surely your goodness and love will follow me all the days of my life, and I will dwell in the house of the Lord forever.' Psalm 23:4, 6. It's comforting to know that as we seek the Lord's face, there will always be a priceless reward; goodness and love will follow us all the days of our lives.
QUOTABLE QUOTE
We can be tired, weary and emotionally distraught, but after spending time alone with God, we find He injects into our bodies, energy, power and strength.
– Charles Stanley, pastor and writer
DEVOTIONAL
by Nkiru Oluwatosin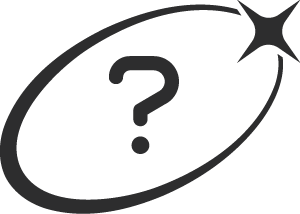 Prayer points
Let your heart overflow with thanksgiving and gratitude, for the Lord's wonderful commitment to you. Thank Him for His peace, His joy, His righteousness, His deliverance and His goodness.


Thank God for His commitment to see His church grow and prosper; thank Him for His powerful presence, that has led us, protected us and guided us over so many years. Pray that we continue to hunger and thirst after Him.


Pray that we would be a people who would minister from the overflow of all the Lord's benefits in our lives. As we receive from the Lord ourselves, pray that we would exude righteousness, peace and joy into our spheres of influence.