DAY 16
DAY 16: 'Knocking in Prayer' is Shamelessly Bold! 

Do you feel like giving up when you don't see the answer to your prayers? You may have been praying for years or even decades for your family and friends to come to know the Lord. Understandably, unanswered prayer can lead to disappointment and discouragement but Jesus encourages us to keep boldly knocking on heaven's door until we get an answer, 'Then Jesus said to them, "Suppose you have a friend, and you go to him at midnight and say, "Friend, lend me three loaves of bread; a friend of mine on a journey has come to me, and I have no food to offer him." And suppose the one inside answers, "Don't bother me. The door is already locked, and my children and I are in bed. I can't get up and give you anything." I tell you, even though he will not get up and give you the bread because of friendship, yet because of your shameless audacity he will surely get up and give you as much as you need…"' Luke 11:5-10. Here we are told that we can 'shamelessly' pray to our heavenly Father. However, we have an enemy, the devil, who will use the weapon of shame to hinder us coming boldly to the throne room of heaven. Thoughts like 'I'm not good enough', 'God doesn't love me', and 'God won't answer my prayers', all too often can erode our confidence in prayer, especially if the answer doesn't come immediately. Just as Jesus, when He was tempted in the wilderness, used the Word of God to counteract the lies and deception of the devil, so can we declare the truth of God's Word over our lives too, 'Therefore, brothers and sisters, since we have confidence to enter the Most Holy Place by the blood of Jesus…let us draw near to God with a sincere heart and with full assurance that faith brings, having our hearts sprinkled to cleanse us from a guilty conscience and having our bodies washed with pure water. Let us hold unswervingly to the hope we profess, for he who promised is faithful.' Hebrews 10:19-23. What a great reminder, that it is because of the blood of Jesus that we can come before the throne of grace and shamelessly pray for big and audacious prayers.
QUOTABLE QUOTE
There are times in our life when we don't know the direct outcome of our prayers, and the enemy wants us to think that God didn't hear us or didn't care. This is never the case, of course, even if we don't see immediate answers or the outcome we anticipate.
– Cindy Jacobs, teacher and author
DEVOTIONAL
by Daniel Cole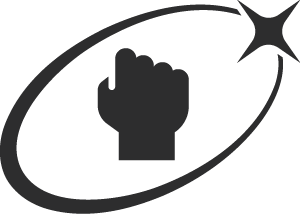 Prayer points
Allow the Lord to minster to any disappointment that may have settled from a prayer that you haven't seen come to pass as you thought it would. Draw a line, take a stand and go again! Ask the Lord for fresh faith and to give you an audacious confidence. Write your prayer down and commit to praying for it. There is something powerful about boldly declaring out loud what you're believing the Lord to do.


Pray for there to be a sound released of unrelenting audacious prayers from our KingsGate family. As we have received a recent prophetic word from Pastor Duane White that, "these next three years, will be marked by the miraculous", let's join together and declare these miracles to manifest.


Pray for the intercessors around our world – you may know some by name. Pray that they would know a sharpening of discernment to know how to pray, what to pray, and for a stubborn defiance and determination to grow as they intercede and stand against powers and principalities. Pray for a hedge of protection around their lives and families as they stand in the gap for others.