DAY 17
DAY 17: 'Knocking in Prayer' is Wrestling on Behalf of Others

Intercessory prayer is an incredibly powerful weapon that we can use in the battle to bring people to Christ. It often takes intercession to stand against the spiritual forces keeping the doors to peoples' hearts shut and for their spiritual eyes to be opened. But getting born again is just the beginning! Intercession is also vital in seeing others grow in their relationship with Christ. We see in this verse how Epaphras, one of the leaders in the early church, used this gift of intercession, 'He is always wrestling in prayer for you, that you may stand firm in the will of God, mature and fully assured.' Colossians 4:12. Similarly, the apostle Paul also wrestled in prayer for others, 'My dear children, for whom I am again in the pains of childbirth until Christ is formed in you.' Galatians 4:19. In both these verses the context for their prayers is not just that people come to Christ, but that they mature in Christlikeness. However, this kind of prayer is equally valid and necessary when praying for other types of needs, whether that's a battle to see a breakthrough in healing or for provision, for example. Miracles can come when we partner with God through our persistent prayers and as we see His kingdom come on the earth.
QUOTABLE QUOTE
Men may spurn our appeals, reject our message, oppose our arguments, despise our persons, but they are helpless against our prayers.
– J. Sidlow Baxter, Pastor and theologian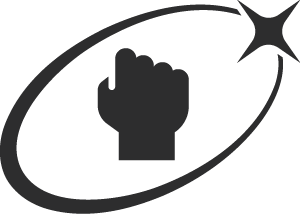 Prayer points
Bring a person before the Lord, who you have been praying would surrender their life to Jesus. Let Him show you His heart for that person. Write down what He shares, and then declare His truth over their life. Bind up any enemy strategies that would seek to undermine the fulness of the purposes of God in their life.


Pray that our church family will continue to be a house of prayer and petition, standing in the gap for one another. Let's make a fresh commitment to love and honour one another. Let our unity be a sign to a lost and dying world that there is a God in heaven who loves them. If you're not part of a LifeGroup, why not consider joining one today! Find out more about LifeGroups.


Pray for the persecuted church worldwide, in places like Somalia, Yemen and Iran. Pray that in the midst of persecution and being marginalised the believers would grow strong and mature in their faith. Pray that the Lord would use their suffering to bring others to faith.