DAY 5
ASK in faith


Faith is also a vital key to seeing our prayers answered. Jesus Himself uttered these remarkable words, "Have faith in God…Truly I tell you, if anyone says to this mountain, "Go, throw yourself into the sea," and does not doubt in their heart but believes that what they say will happen, it will be done for them. Therefore, I tell you, whatever you ask for in prayer, believe that you have received it, and it will be yours." Mark 11:22-24. In contrast to our natural tendency which is to believe that we've received something only when we see it come to pass, Jesus is saying that the prayer of faith is about believing we've received, WHEN WE ASK in prayer! Why is this so? Because it gets to the very heart of our relationship with God, which is essentially about trusting in the existence and character of who He is. The writer of Hebrews tells us, 'And without faith it is impossible to please him, for whoever would draw near to God must believe that he exists and that he rewards those who seek him.' Hebrews 11:6 (ESV) and that, '…faith is confidence in what we hope for and assurance about what we do not see' Hebrews 11:1. Faith can come as we meditate on God's promises from the Bible, or as a prompting by His Spirit, known as a 'rhema word' that lines up with His will for our lives. When we have such a 'Word', we have confidence and an assurance which completely transforms our prayers from 'hope so' to 'know so'. Then, we have to wait patiently to see a manifestation of what it is we've asked for! As the writer of Hebrews strongly encourages us, 'We do not want you to become lazy, but to imitate those who through faith and patience, inherit what has been promised.' Hebrews 6:12. Are there promises from God over your life that are yet to be seen? Have you given up through disappointment or 'become lazy' in your asking? We can trust that God's plans are much better than our own. Sometimes His answer is 'wait', or 'not yet'. Other times it may be a simple 'no'. But the more we rest in the knowledge that He is for us, the easier it is to stand strong in our faith when His answer isn't quite what we expected.
QUOTABLE QUOTE
True faith rests upon the character of God and asks no further questions of the One who cannot lie.
– A. W. Tozer, author and theologian
DEVOTIONAL
by Karen Smith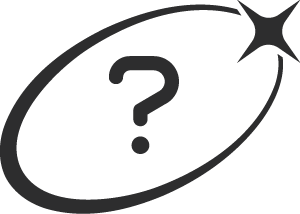 Prayer points
Most of us can identify with the father of the epileptic boy, who, when asking Jesus to heal his son, said, "I do believe; help me overcome my unbelief" (see Mark 5). This was a statement of faith as well as an admission that his faith was far from perfect. So, like this man, when we doubt, let's ask for more faith!
Take time today to 'go again'. Just as the disciples asked in Luke 17:5, let's ask the Lord to 'increase our faith' and to help us as we patiently wait.
Sometimes it's not laziness that stops us from praying but weariness. Are you aware of anyone who is weary from asking, and needs someone to stand in the gap for them? You could be that person!