DAY 6
ASK in right relationship with and in agreement with others


We know that there is incredible power in prayer, but it becomes even more potent when we come into agreement with other believers. Jesus said that it only takes two or three of us to come together in agreement, that can then unleash a spiritual force that powers and principalities cannot withstand, "Again, truly I tell you that if two of you on earth agree about anything they ask for, it will be done for them by my Father in heaven. For where two or three come together in my name, there am I with them." Matthew 18:19-20. The Greek word for 'agree' in this verse is 'sumphoneo' and is the word from which 'symphony' is derived. This is a wonderful picture showing the power of many diverse 'instruments' coming together to produce a sound, with its impact extending far beyond what any one instrument could achieve on its own. There is such value in praying the prayer of faith with others who will believe with you until you see the promise fulfilled. The enemy knows the beauty, power and potency of believers coming together in unity to pray for the kingdom of God to come on the earth. One of his obvious tactics is to try to divide and conquer. That is why it's so important to keep short accounts with one another and to walk in a spirit of humility and forgiveness towards one another, 'Therefore, I say to you, "Whatever things you ask when you pray, believe that you have received them, and you will have them. And when you stand praying, if you hold anything against anyone, forgive them, so that your Father in heaven may forgive you."' Mark 11:25. This doesn't necessarily mean forgetting or excusing the sin or harm done to you, but as you forgive, it can liberate you from the toxic effects of those things. Unforgiveness causes spiritual turmoil that can hinder our growth as well as hinder our prayers from being answered. More than anything, the Lord wants us to walk free from bitterness and unforgiveness so that we can live in and enjoy the fullness of His promises.
QUOTABLE QUOTE
If added power attends the united prayers of two or three, what mighty triumphs there will be when hundreds of thousands of consistent members of the Church are with one accord day by day making intercession for the extension of Christ's Kingdom.
– John R. Mott, Evangelist
DEVOTIONAL
by Martha French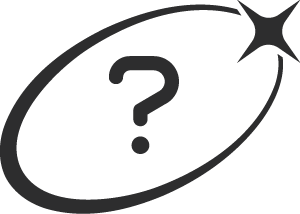 Prayer points
Is there anyone that you are living in unforgiveness towards? Bring them before the throne of God and ask your Heavenly Father to help you to forgive them. You may want to talk to and pray with a trusted friend or pastoral leader to stand with you.
Are there long-standing prayers that you still need to see a breakthrough in? Why not get together with two or three others to come into agreement with you as you fast and pray.
Pray for spiritual protection over our church family; that we would walk together in unity and love, spurring one another on to grow in our faith, and honouring one another above ourselves.