DAY 7
ASK and keep on asking!


As we draw this week to a close, it's important to emphasise the power of being PERSISTENT in our asking. As we saw in the introduction, each of the exhortations to 'ask, seek and knock' are in the present continuous tense. This is brought out clearly in the Amplified Version, "So I say to you, "ask and keep on asking, and it will be given to you…For everyone who keeps on asking [persistently], receives." Luke 11:9-10 (AMP). The Lord loves it when He sees tenacity in our prayers. Tenacity is seen as the 'quality of being very determined'. Just as the cries of a child who relentlessly asks for something doesn't go unnoticed by its parent, how much more will our persistent asking be heard by our Heavenly Father. This was such a key emphasis that a few chapters later Jesus tells another remarkable parable about a widow who persistently asks an unjust judge for justice and refuses to give up until he gives in to her pleas, 'Then Jesus told his disciples a parable to show them they should always pray and not give up… "Will not God bring about justice for his chosen ones, who cry out to him day and night? Will he keep putting them off? I tell you, he will see that they get justice, and quickly."' Luke 18:1, 7-8. Unlike the reluctant, unjust judge, God is a good and just Father, who is ever-ready to intervene on behalf of His praying children, who audaciously cry out to Him day and night. The apostle Paul also summarises the call for us to constantly pray, 'Rejoice always, pray without ceasing, give thanks in all circumstances; for this is the will of God in Christ Jesus for you.'1 Thessalonians 5:16-18. So, let's be determined and tenacious in our asking. Remember, 'This is the confidence we have in approaching God: that if we ask anything according to his will, he hears us.' 1 John 5:14
QUOTABLE QUOTE
Prayer is not overcoming God's reluctance but laying hold of His willingness.
– Martin Luther, reformer
DEVOTIONAL
by Kike Abioye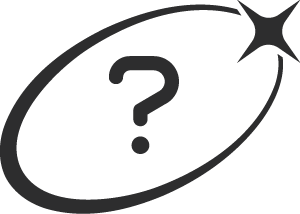 Prayer points
Spend some time today meditating on the

goodness

and faithfulness

of God

, reminding

yourself

that

H

e is full of justice and mercy

.

J

ust

as

the persistent widow in the parable

refuse

d

to give

up asking,

make a fresh commitment to

'keep on asking', until you see

the answer to your prayers.

Think about some of the injustice in the world

for example

,

wars, poverty,

refugee crises,

human trafficking

. It's easy to become overwhelmed by the scale of the problems we see. However, part of our mandate as the Body of Christ

is to pray for

the light of

God's kingdom to break in

and push back the kingdom of darkness.

Let's not stop praying for justice and mercy

,

and for God's kingdom to come

and for His will to be done

on the earth just as it is heaven.