DAY 9
SEEK HIS FACE


Today, we are going to explore the imagery of seeking GOD'S FACE (for who He is) and not just His hand (for what He can give us), this is a sign of us growing in spiritual maturity. Declaring His nature and character helps to remind us of who it is we are seeking, 'Give praise to the Lord, proclaim his name; make known among the nations what he has done. Sing to him, sing praise to him; tell of all his wonderful acts. Glory in his holy name; let the hearts of those who seek the Lord rejoice. Look to the Lord and his strength; seek his face always.' 1 Chronicles 16: 8-11. King David prayed a very honest prayer when he cried out, 'My heart says of you, "Seek his face!" Your face, Lord, I seek. Do not hide your face from me, do not turn your servant away in anger; you have been my helper.' Psalm 27:8-9. He then goes on to say in verses 13-14, 'I remain confident of this: I will see the goodness of the Lord in the land of the living. Wait for the Lord; be strong and take heart and wait for the Lord.' God wants us to seek His face because He wants to be known by us. Every human has a desire to be known and loved. God has this desire as well and He richly blesses those who seek His face. So, let's be alert to the things that attract the presence of God, 'If then you were raised with Christ, seek those things which are above, where Christ is, sitting at the right hand of God' Colossians 3:1. Let's not seek after the things of this world but do everything we can to remove the barriers or obstacles to God's presence. It may simply be the busyness of life, or there may be deeper issues of sin or unforgiveness. Let's make a fresh commitment today to seek His face.
QUOTABLE QUOTE
The amount of time we spend with Jesus – meditating on His Word and His majesty, seeking His face – establishes our fruitfulness in the kingdom.
– Charles Stanley, Pastor and writer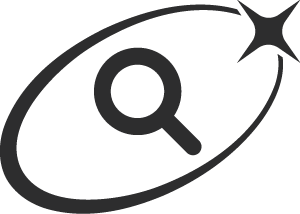 Prayer points
Ask for the presence of the Lord to fill you again and let your heart overflow as you declare the truth of who He is. Ask the Lord how He wants to reveal His face to you today. What aspect does He want to share in this moment of intimacy? Pray that, as a church family, we would continue to position our hearts to see the Lord and to seek His face.
Pray that our KingsGate Kids and Youth would learn how to seek their Heavenly Father's face. Pray that they will experience His love, care, concern, wisdom and kindness, and that they would know His heart and truth towards them in a very personal way.


Pray for your family, place of education, workplace, and spheres of influence; that they would be impacted by your diligence in seeking the face of God. Pray that your light would shine out into the world as a direct result of your moments of intimacy with the Lord.