Daily Devotionals
Welcome
---
  daily devotional content below   
---
I'm so glad that you've decided to join us for our 21 Days of Prayer and Fasting. Throughout our history as a church, such seasons of seeking God have been critical for us walking in the blessings of God and experiencing the breakthroughs of God together. This season is no exception. In fact, 18 months since the pandemic first impacted us, I believe it's hugely important that we come together and ask the Lord to help us fully recover and refocus on His purposes for our lives. 
So, I want to encourage you to fully engage with this great opportunity – to spend extra time seeking the Lord in worship and prayer including making the most of coming together with others through our prayer meetings during this season: 
Online Prayer Meetings
 
Mondays to Fridays
 
Meet on Zoom
 
7am–7:30am / 6:30pm–7pm
You can find more details here:
We'll be particularly focusing our time on the Great Commission in Matthew 28, culminating with a special Giving Day on Sunday 26 September. Can I encourage you to take time out to ask the Lord how and what you should give.
The key is that we do all this in unity together. There are some wonderful promises from Jesus in Matthew 18:18-20:
"Truly I tell you, whatever you bind on earth will be bound in heaven, and whatever you loose on earth will be loosed in heaven. Again, truly I tell you that if two of you on earth agree about anything they ask for, it will be done for them by my Father in heaven. For where two or three come together in my name, there am I with them."
So, let's seek the Lord in agreement together, believing for fresh breakthroughs and blessings, in Jesus' Name!
---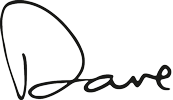 Dave Smith
Senior Pastor
WEEk 1
COME TOGETHER TO MEET WITH JESUS
WEek 2
Go together on mission with Jesus