DAY 1

DAY 1: The privilege of asking


As we set out on the first week of this 21-day journey of prayer, we're going to focus in on prayers of PETITION, that is, presenting our requests to God. This is clearly a primary focus in Luke 11, where petitions are included in the Lord's prayer, for example, "…give us our daily bread, …forgive us our sins, …lead us not into temptation." Of course, foundational to all prayer is a reminder about WHO it is that we're praying to. The passage starts with a call for us to simply pray to our 'Father' and ends up with a picture of our Father as a good, good Father, who wants to give us what is best for us. Unlike the reluctant friend in the parable that Jesus tells in Luke 11:5-8, our Heavenly Father is ever-willing to meet our deepest needs, as Jesus goes on to say:
"Ask and it will be given to you; seek and you will find; knock and the door will be opened to you. For everyone who asks receives; he who seeks finds; and to him who knocks, the door will be opened…If you then, though you are evil, know how to give good gifts to your children, how much more will your Father in heaven give the Holy Spirit to those who ask him." – Luke 11:9-10, 13
So, in prayer, we must learn to ask, knowing that God, our Father, loves it when we sincerely, authentically, and persistently cry out to Him. It's wonderful to know that, as children of God, we have access into the very throne room of heaven to ask and petition not just for our needs but for the needs of others - including on behalf of a lost and dying world. But the best gift that we can ask for and receive from God is the gift of salvation, through Jesus Christ by the power of the Holy Spirit. When we receive the Spirit and keep on being filled with the Spirit, He promises to be with us, to lead us and guide us, including in what to ask for. So, right at the start of this prayer season, let's ask for more of the Holy Spirit.
QUOTABLE QUOTE
True prayer is neither a mere mental exercise nor a vocal performance. It is far deeper than that – it is a spiritual transaction with the Creator of Heaven and Earth.
– Charles Spurgeon, preacher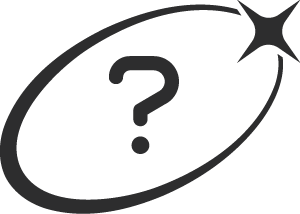 Prayer points
God is a good God who loves to continually fill us with His Holy Spirit when we ask! So set aside some time today and ASK for more of Him.
Read 1 Corinthians 12 and ASK for the gifts of the Spirit; wisdom, knowledge, faith, healing, miraculous powers, prophecy, discernment of spirits, speaking in tongues and interpretation of tongues.
Read Galatians 5:22-23 and ASK for more of the fruit of the Spirit; love, joy, peace, forbearance, kindness, goodness, faithfulness, gentleness and self-control.